Bowen Therapy was developed in Australia in the 1950's, by a gifted healer, Thomas Bowen. He discovered important areas of the body where he could send a neurological signal or vibration into the muscle fibres which then travels through to the brain, resetting the nervous system, and stimulating healing. Bowen therapy is profoundly relaxing, and it initiates the parasympathetic mode in the body very quickly. In a physical and energetic way, Bowen reminds the body of it's innate ability to heal itself.
There are a series of gentle moves and protocols depending on your condition. Bowen therapy can be used to promote pain relief, resolve emotional trauma, increase circulation and lymphatic flow, treat almost any acute or chronic condition, such as carpal tunnel syndrome, plantar fascists, arthritis, headaches, infertility, and insomnia. Research in Bowen Therapy has shown that there is a direct affect on the Autonomic nervous system, and it improves psychological outcomes including reduced anxiety, tension, anger, depression, fatigue and confusion. Conditions such as fibromyalgia, TMJ syndrome, frozen shoulder, and maternity care have been studied extensively.
During and after a treatment you may feel physical and emotional responses, and releases. Noticeable effects can be experienced even after one treatment; 3-5 treatments are beneficial for chronic conditions.
Conditions treated
• Musculo-Skeletal Pain
• Sports Injurie
• Frozen Shoulder
• Tennis elbow
• Carpal Tunnel Syndrome
• Arthritis
• TMJ syndrome
• Scoliosis
• Gait and Balance disorders
• Plantar Fascitis
• Shin Splints
• Knee and Hip restrictions
• Pelvic issues
• Fibromyalgia
• Chronic Fatigue Syndrome
• Hernia
• Hemorrhoids
• Sciatica
Mental / Emotional
• trauma resolution
• anxiety
• depression
• insomnia
• mood related imbalances
Respiratory Concerns
• asthma
• brochitis
• hay fever
• sinusitis
• allergies
Digestive issues
• constipation
• diarrhea
• colic
• crohn's disease
• indigestion
Gynecological issues
• infertility
• mastitis
• PMS
• breast lumps
Also
• Fatigue / Adrenal exhaustion
• Detoxification support / Lymphatic drainage
• Tinnitus
• Bed wetting
• Earaches and infections

Bowen therapy is now available at The Art of Sauna. Dr. Janice Sutherland, ND is a licensed Naturopathic Physician in BC, also trained in Bowen Therapy and breathwork facilitation. She has a general practice, and is happy to be able to support you now onsite at the Art of Sauna.
Whether you have a physical injury, a chronic condition, a history of trauma, or simply a calling for more joy, Dr. Sutherland guides you in the process of reconnecting with your highest state of well being.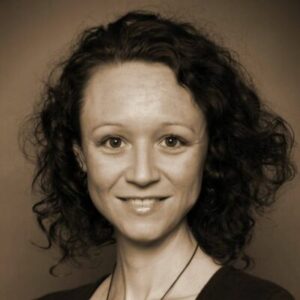 Author
Dr. Janice Sutherland received an Honours Bachelor of Science degree in Health Studies and Psychology minor at the University of Waterloo, in Ontario. Her Naturopathic education is from The Boucher Institute of Naturopathic Medicine in New Westminster, BC. She is also trained in Bowen Therapy and Conscious Connected Breathwork.