What's included in your treatment:
Two hours of sauna/steam room admission that must be used

before

your treatment. Unfortunately you will not be able to use them after for sanitary reasons.
A Locker and lock to store your belongings.
A  AOS soft plush robe and two towels.
*Please note that any of our treatments can be done as a couples, just ask the receptionist when booking in.
**Our treatments are not done by RMT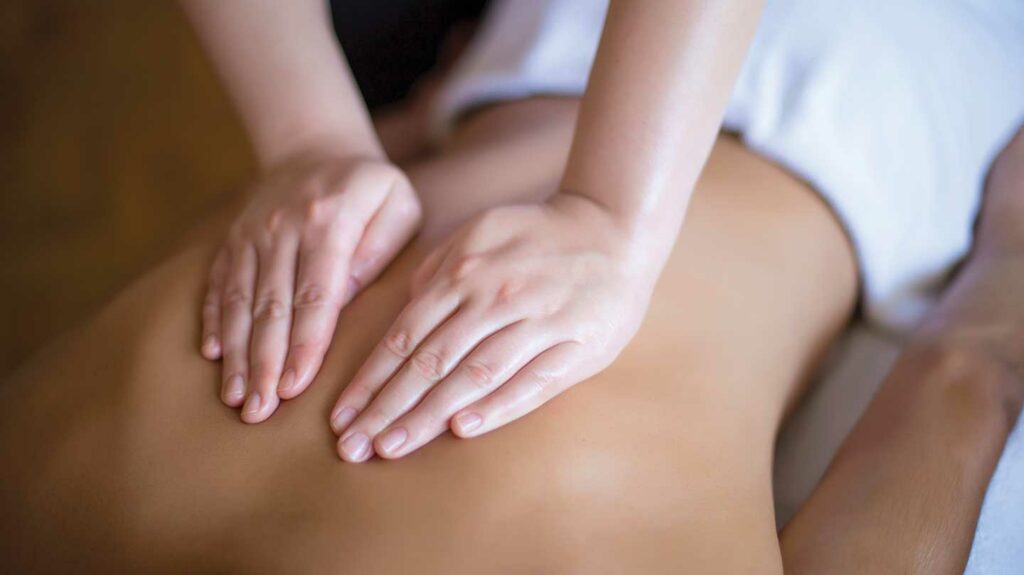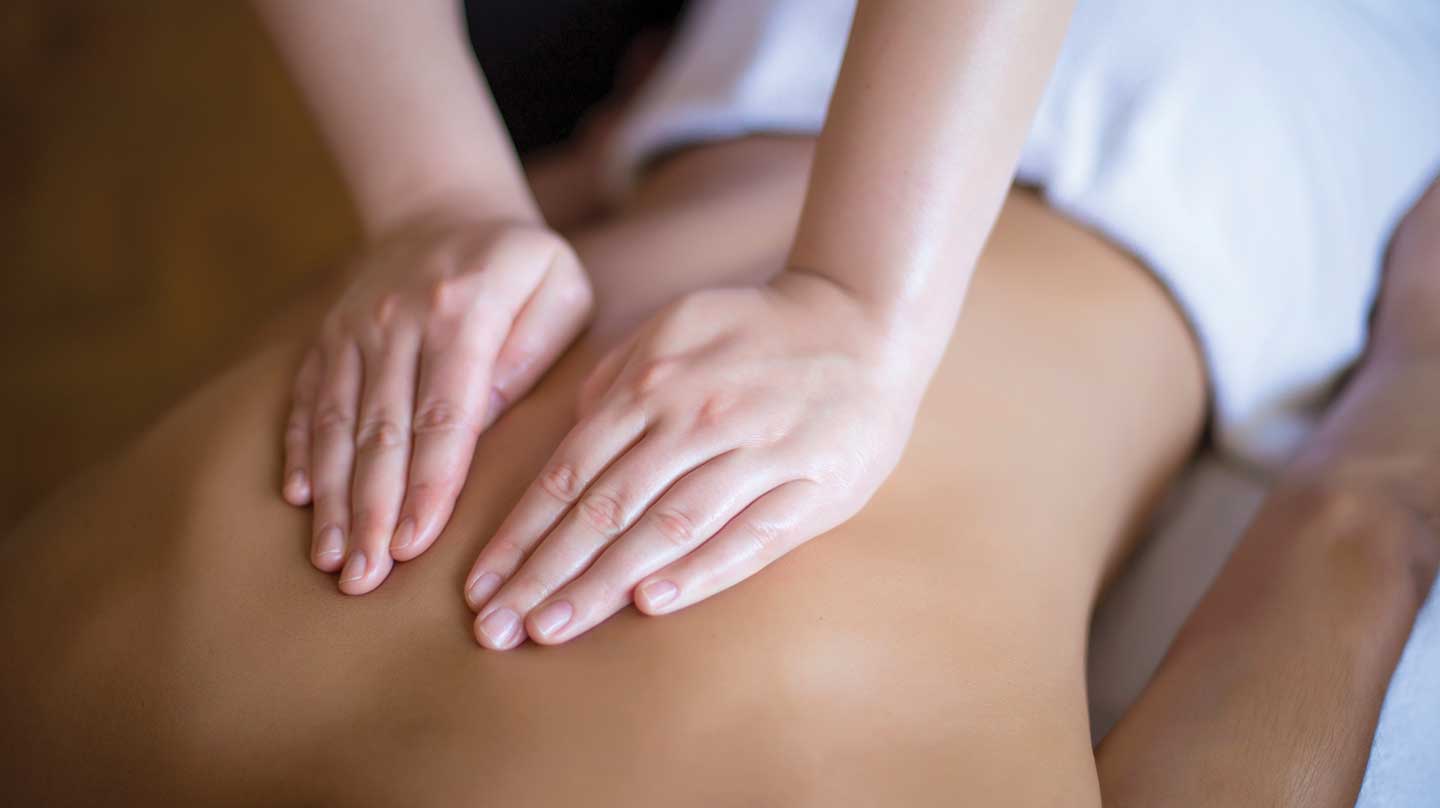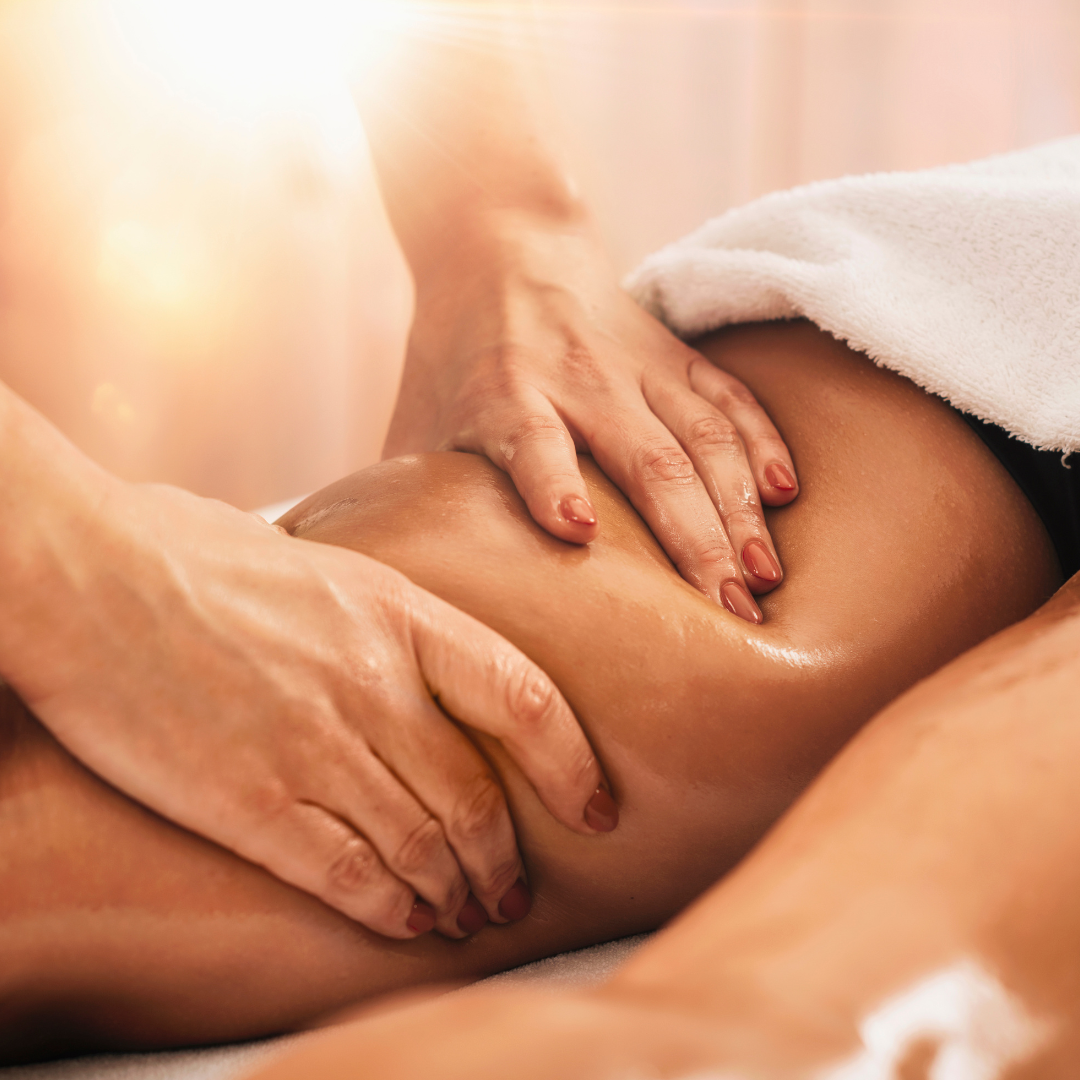 Package
Icy Thermal Attack Express
Start off with a 30-Minute AOS Back Massage followed by our Thermal Attack Treatment by Comfort Zone focusing on the Glutes, Hips, & Thighs. Targeting problematic areas with cellulite and loss of tone. You will feel an intensified heated sensation once the thermal cream is applied. We then wrap the legs to increase the stimulation of lipolysis promoting remodeling of the body. While your legs are processing, we will treat your face with an Insta Hydra Glow Express Facial which will leave your skin looking instantly lifted & glowing using a special technique called the Hydra & Lift Massage by Comfort Zone using our Hydramemory Ice Rollers. This package is the ultimate combination your body has been waiting for!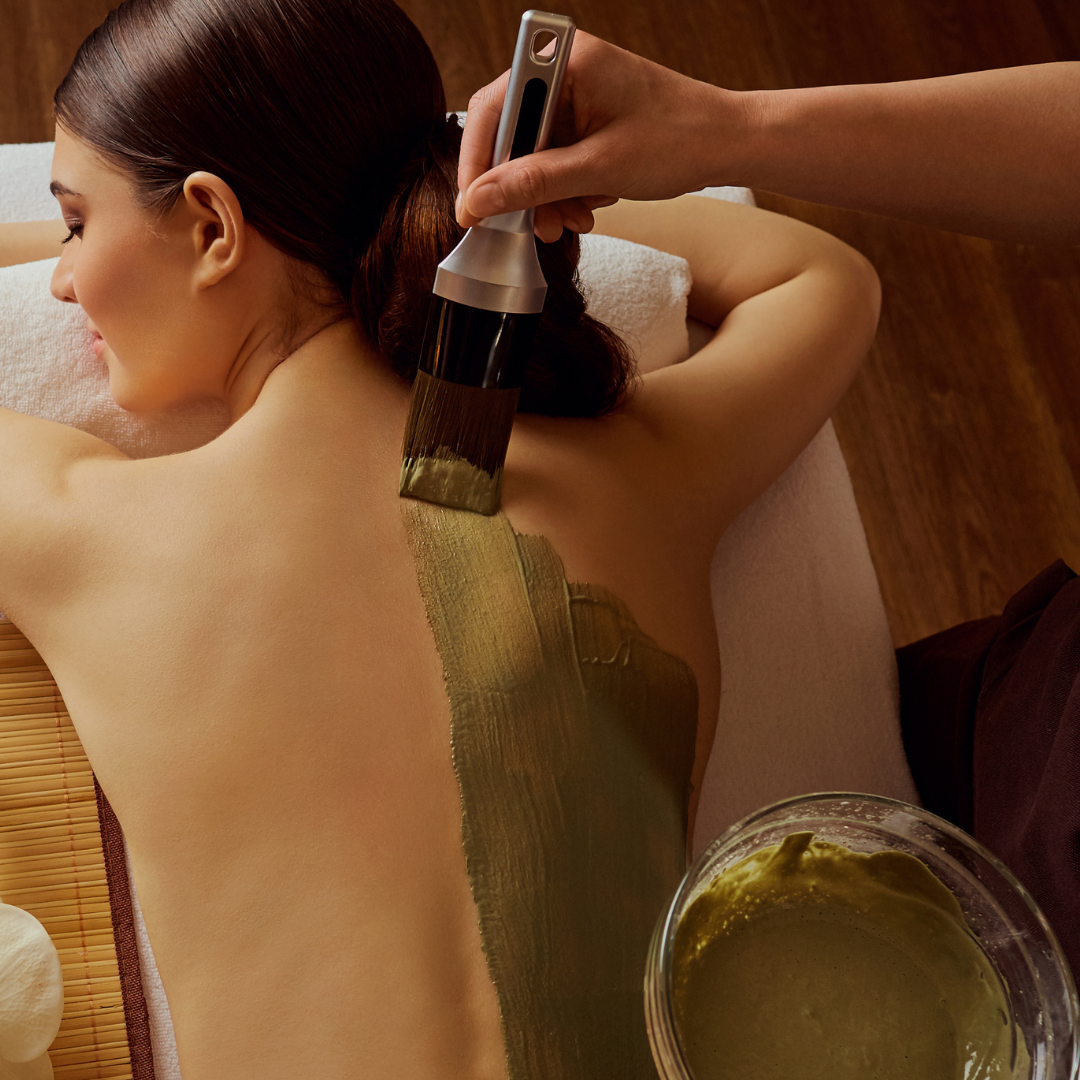 Body Scrub
Thermal Mud Wrap
We use a combination of essential oils and thermal waters from Montalcino in Tuscany to create an Intensive treatment that not only detoxifies the body but also restores vitality back to the skin. This wrap is one of our top-rated body wraps for treating the look of cellulite on the legs and glutes with the help of Fucus and Laminaria Algae which helps promote lipolytic action.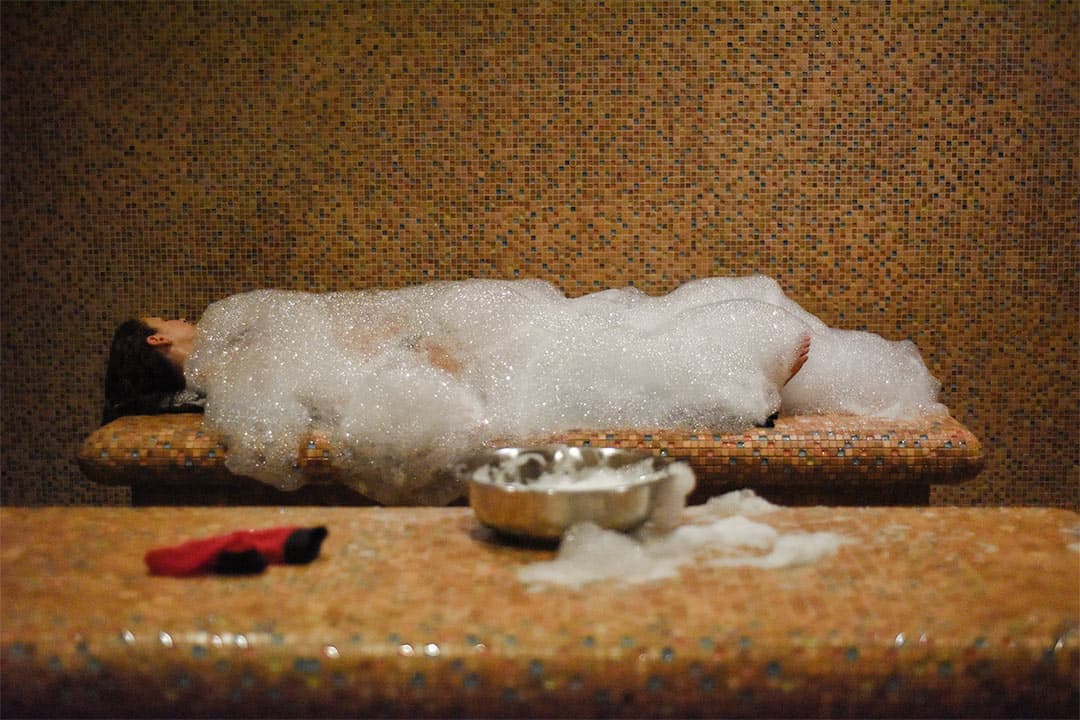 Unique to Art of Sauna, our very popular Authentic Turkish Bath treatment starts off with a full body skin exfoliation done with special abrasive mitts to remove unwanted dead skin. Then a special technique will be used to apply a Olive oil soap foam to the skin, leaving you in a cloud of foam that will help moisturize the skin. To finish this deep cleansing treatment your therapist will then wash your hair with our Canadian forest elements shampoo and conditioner from our Beauty through balance line. You will feel so rejuvenated and in love with your new skin!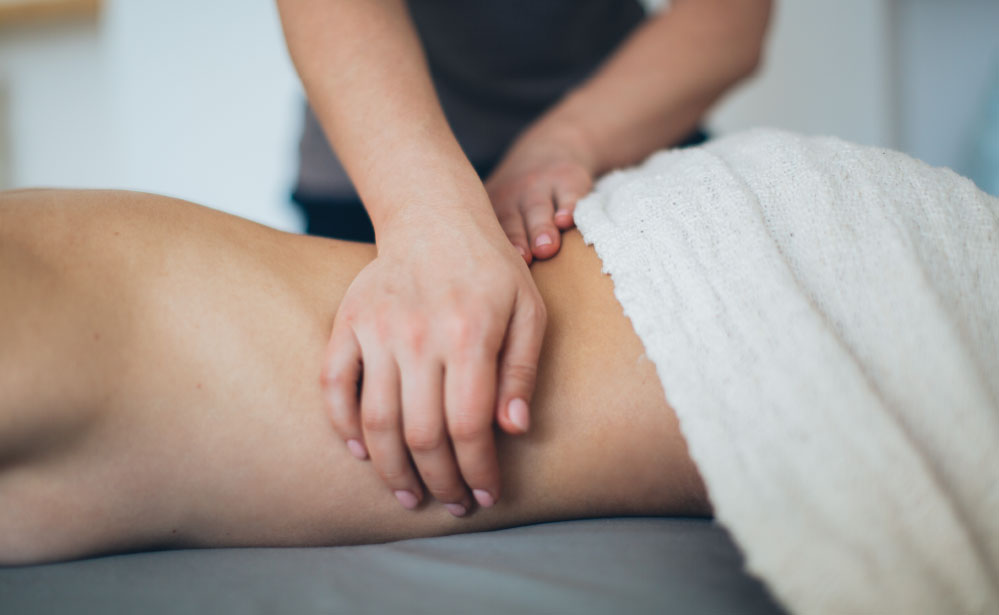 Body Wrap
Body Balancing Ritual
Our Body Balancing Ritual features powerful locally harvested indigenous ingredients that help to address inflammation, fluid retention & uneven skin tone/texture. We use healing elements from the forest and ocean to provide a detoxifying and replenishing full body experience. This treatment begins with a detoxifying body exfoliation using pure green tea & fresh pacific seaweed, letting your therapist know of any areas you are experiencing pain so they can focus there. A warmed Seaweed Body Firming Mask with Canadian Glacial Clay that is infused with vital minerals and nutrients is then applied to the whole body followed by a mini skin brightening ocean facial. We finish this treatment by massaging a mixture of green tea Indian spice serum and seaweed body butter to the whole body, leaving you deeply renewed and nourished.
Body Wrap
Himalayan Salt Stone Detox Treatment
An exclusive detoxifying and revitalizing treatment for body and mind, combined with a specific massage which enhances the efficacy and pleasure of the treatment. Thanks to the extraordinary composition of the Himalayan salt, rich in essential minerals, the treatment has an intense purifying and cleansing action. The salt is used in a crystal form for the body wrap, as well as in the solid form of salt stones for massage.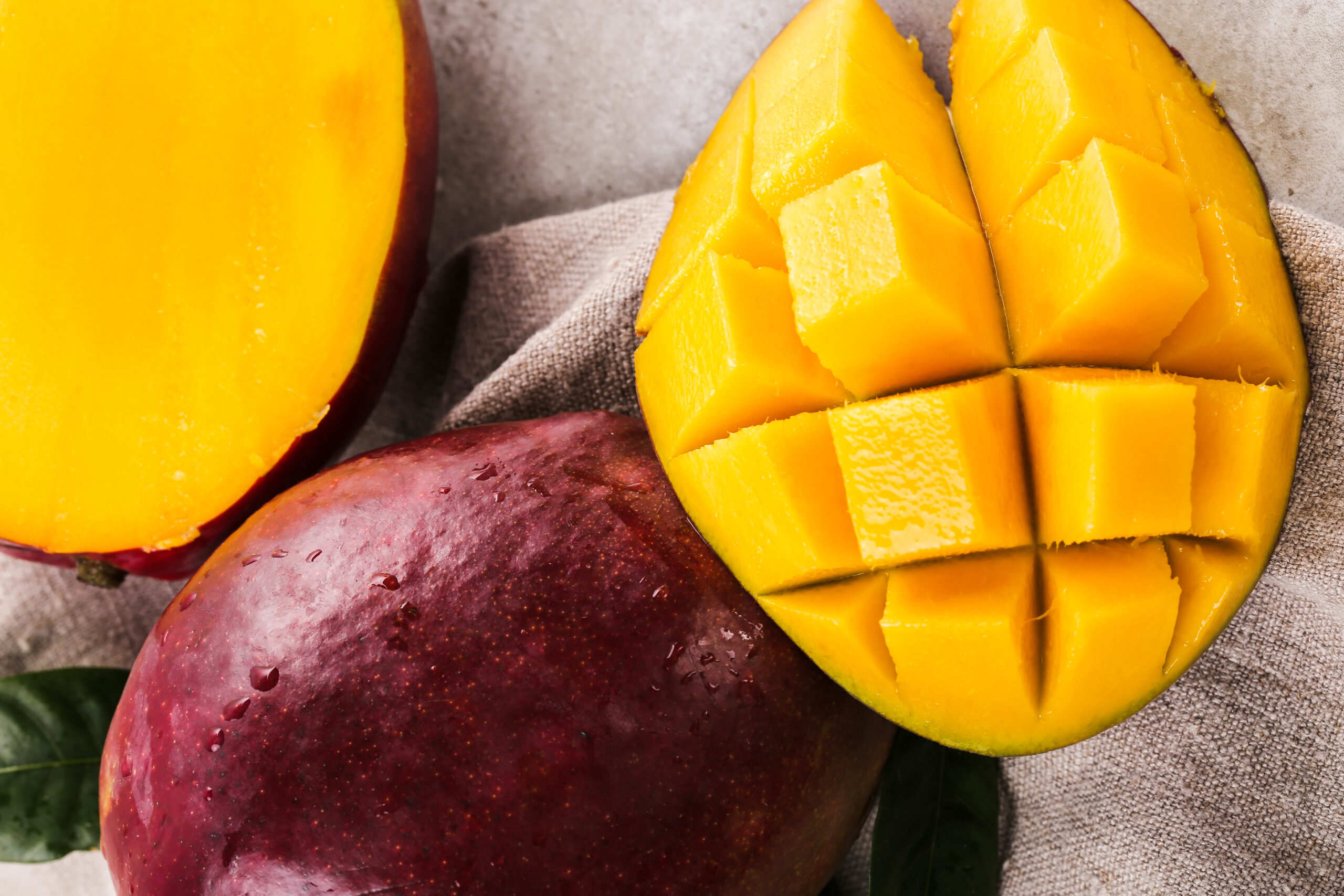 Body Wrap
Moisturizing Lavender and Mango Wrap
This treatment incorporates the healing and deeply relaxing benefits of pure Lavender. After a skin smoothing exfoliation you are cocooned in a warmed lavender mango butter , which works to moisturize, nourish and heal dry irritated skin. A light hydrating lavender lotion completes your experience. The skin is left smooth, calm and hydrated.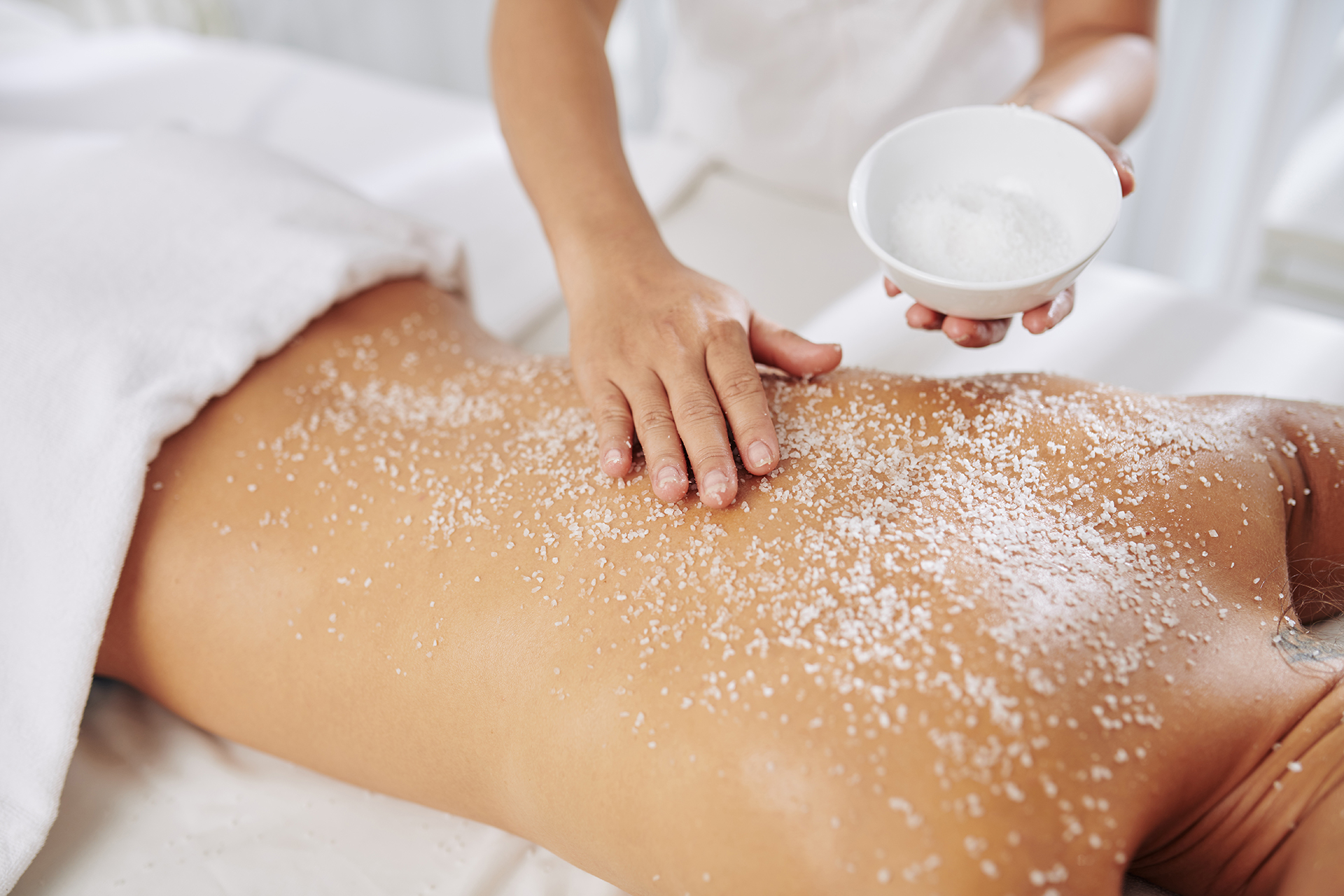 Body Scrub
Eminence Body Scrub
First the skin is Polished with the hydrating qualities of sugar and the gentle, invigorating benefits of rock salt. The Stone Crop Revitalizing Body Scrub lathers into a creamy foam and is infused with stone crop, turmeric and lemon peel to brighten and smooth your skin. Finished with a deeply moisturizing Stone Crop Body Lotion which contains stone crop and lemon to soothe, tone and refresh dry skin.