Indulgence for body and mind
At Art of Sauna, your unique experience is catered with a selection of eight thermal rooms. Each visit, provides you with full access to all 8 rooms. It is entirely your choice as to how many rooms you decide to use.
Our unique offerings, combine heat with a fusion of diverse aromatherapy, and minerals, allowing you to dive deep into your relaxation. Your body and mind find ease, as you move through your experience. We recommend that you begin the warm up at one of our lower temperature saunas, for ten minutes.  
Ensure to stay hydrated throughout your treatment, and take your time to cool down.
Silence is essential to feel and enjoy the atmosphere of our saunas. Please don't use your cell phones in our thermal rooms.
If you are coming to enjoy our Thermal rooms as a stand-alone experience please bring your own towels. Guests coming for treatments receive two towels. 
THE USE OF VENIK IS NOT ALLOWED IN THE SAUNAS.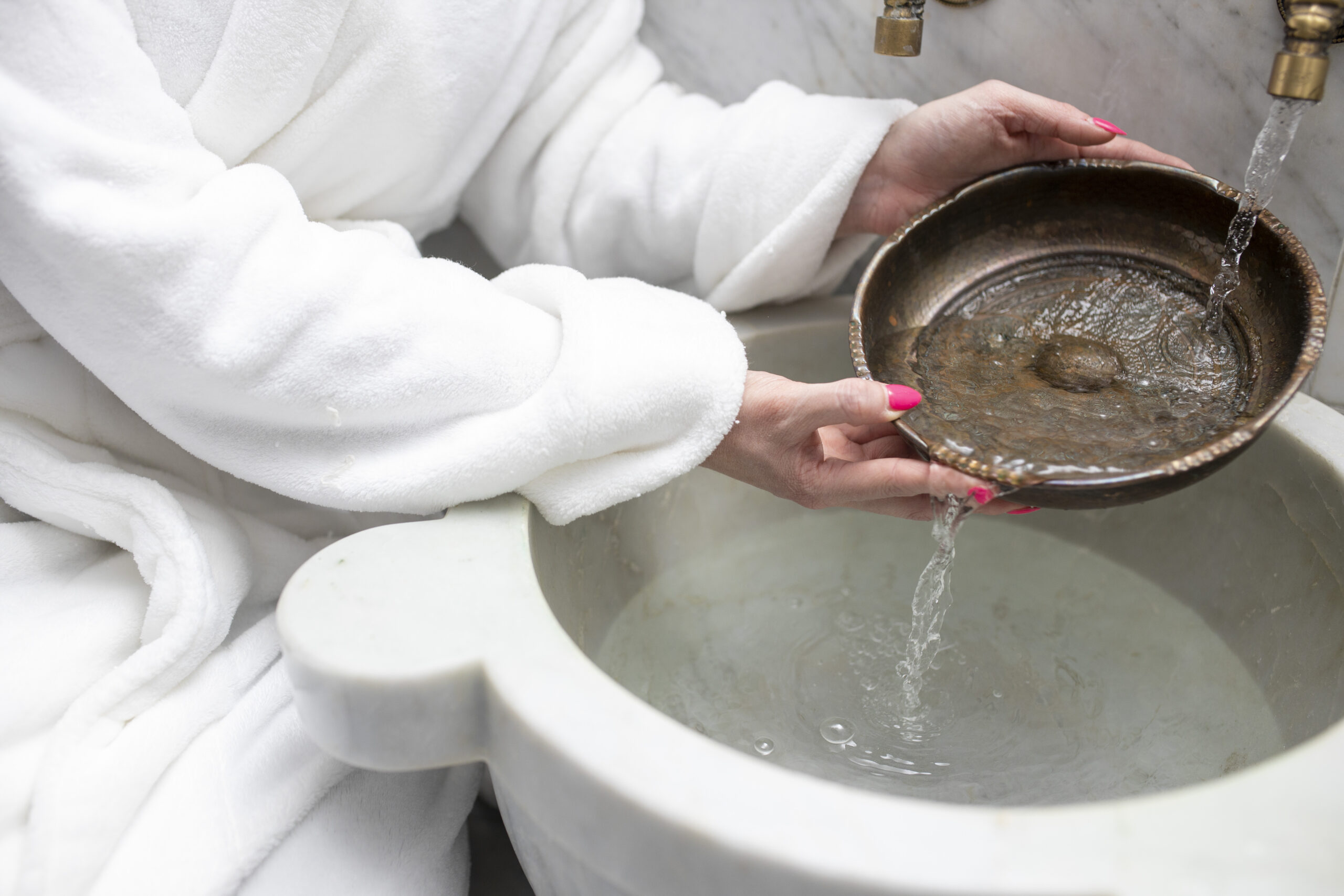 Paid Plans
New offer for sauna lovers
Our membership plans entitle you to five or ten sauna admissions that are billed to your credit card on the first of every month and expire in 1 year.  Each sauna admission is for 2 hours only and cannot be shared with any other guest.
ADMISSION
reservations required
We highly recommend to book your appointment two weeks in advance due to high demand for our Thermal rooms. Please keep in mind that you get a free access to all the saunas and steam rooms if you book a treatment.
You can book a sauna admission by calling us 604.484.7944 or through Facebook, Instagram DM, FB chat on the website or email [email protected].
A credit or debit card has to be put on file at least 48 hours in advance for both saunas and steam rooms even if you use a voucher or a gift card. You will not be charged in advance! You can use different means of payment when you come for your appointment.
• Passes are not transferable or sharable with any other persons.
• No refunds, transfers or extensions will be given on prepaid passes. Prepaid passes may be put on hold, with a medical note.
• Sauna appointments must be cancelled in advance to prevent late or no-show fees. No-show fees will either be a 50% charge of a regular priced sauna admission, or 1 pass removed from your account.
• Only Visa and/or Mastercard will be allowed for payment.
• Prepaid 2-hour sauna admission passes will expire 1 year from the original date of purchase .